Posts tagged "Redes Sociales"
Twitter, the online texting service on steroids at only 140 characters is often a challenge for those with a traditional marketing mindset. It's more about brutal brevity, smart succinctness and simple shortness than monstering the masses with multi-media sensory overload.
It's all about doing more with less.
Creating and then marketing content with Twitter is more about tempting the click than revealing all your secrets at once. Twitter should be seen as the teaser social network. It offers the promise of much more beyond the link.
It's unsophisticated ways are its charm and its fatal attraction for celebrities who dare to tweet while under the influence of substances, emotion or plain stupidity.
The Twitter torrent
Twitter is sometimes seen as an inbox when it is more like a fleeting torrent that streams and screams its content past you. Often never to be seen again. It pushes the "I don't want to miss out" syndrome.
This led to the creation of Twitter tools like Hootsuite that organises Tweets into lists for reading later. The corralling of Tweets into hashtag categories can be an effective way to manage Twitter  that is sometimes seen as similar to the ungainly management that is like herding cats.
3 key elements to a tweet
There are 3 core elements to a tweet. Get these right and you are on your way to using Twitter well. They may seem simple but they are often poorly executed or ignored.
So what do you need to hone, polish and include to make your tweets sing and dance?
Headline – tempt the reader to click the link. That's its job, nothing more nothing less.
Links – It was 4 years ago that I watched a video that said "don't waste a tweet without a link". It sort of made sense.
Hashtags – Drive those tweets into Twitter searches and lists that are relevant. It is becoming the glue for social. This is the 

role of a hashtag

.
What are your goals?
Stumbling onto Twitter with poor intent can lead to wasted time and effort. You need to have some specific goals in mind.
Some goals that are worth considering.
Do you want to drive more traffic to your blog, website or online store?..So tweet and automate the content but not the conversation.

Is it sales you are after? Use tweets with links to landing pages that have something to sell. Or tweet a coupon that can be claimed in-store or via a Facebook page.

Are you wanting to connect and engage with influencers, customers and prospects?…Tweet their content, offer to help.
There are more goals than this but bait the Twitter hook, get focused and strategic and maybe those tweets will lead to blogging nirvana.
10 tips for Twitter content success
So here are 10 top tips for creating, marketing and sharing content on Twitter.
Source / Fuente: Jeffbullas's Blog.
Be the first to comment - What do you think?
Posted by / Publicado por: Antonio Briones
Categories / Categorías: Content Marketing / Marketing De Contenidos, Social Media / Redes Sociales, Social Media Marketing, Twitter
Tags / Etiquetas: Content Marketing, Marketing De Contenidos, Marketing En Redes Sociales, Marketing En Twitter, Redes Sociales, Social Media, Social Media Marketing, Twitter, Twitter Marketing
Resources
If you mean business and and need to market and monetize your business, personal brand, website or blog to take advantage of the online and digital opportunities, then you need the right tools, resources and advice to guide you.
The explosion of websites, apps, tools and resources online is often confusing. These are some of the resources that I use and recommend that I have found helpful with blogging and social media marketing.
They include tools, links, books and courses and a whole range of resources that will:
Get you started.
Take your blog and social media marketing to the next level.
If there are other resources you would like listed, don't hesitate to let me know and I will include them here in the resources section of the blog.
Blogging
WordPress is what I use for this blog and is the #1 global blogging platform that offers flexibility, ease of use and a low cost starting point.
Selecting a WordPress theme is the quickest way to accelerate your blog design without starting from scratch. 
Themefuse offers a wide range of WordPress themes that can get you up and running in a matter of minutes.
Prices start from $39 
Source / Fuente: Jeffbullas's Blog.
Be the first to comment - What do you think?
Posted by / Publicado por: Antonio Briones
Categories / Categorías: Blogging, Social Media / Redes Sociales, Social Media Marketing
Tags / Etiquetas: Blogging, Digital Marketing, Herramientas de Marketing, Internet Marketing, Marketing Tools, Online Marketing, Redes Sociales, Social Media, Social Media Marketing
Converting social media prospects into customers takes work. Further, your job as a marketer doesn't end when you close the sale.
While a social media prospect may buy from you once, they won't buy from you again unless your product or service delivers on its promise. Although you may argue that you got paid for the purchase, the problem is that in today's always-connected world, a bad review or social media rant is an arm length away.
Acquisition of a prospect or generating a lead via social media is only the beginning of the sales process that isn't fully realized until they make their first purchase. Even more important is getting that customer to buy more from you again and talk about your products to their family and friends because this is where the major impact of social media is. As a result, social media conversion is an iterative process that requires continual refinement.
To convert social media prospects into customers, here are seven actionable marketing tips
Source / Fuente: Heidi Cohen.
Thanks to social networks, blogging and newsletters, your prospective clients or customers can see what you're doing, like never before. As a result, the basics of developing your business today are extremely simple.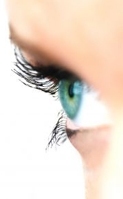 It's all about DOING rather than SAYING.
If you want to be regarded as a leader, stop talking about leadership and start leading.
If you want more followers, stop asking people to follow you and do something worth following.
If you want people to talk about your business, stop pestering them for referrals and build a businessworth talking about.
Hard to hide
Yes, you can call yourself a leader, beg people to follow you or pester people for referrals. The thing is, it doesn't work! Why? Because your prospective clients or customers can see what you do on social networks, what you say on your blog and what you write in your newsletter. If there is a disconnect between what you claim and what you do, they notice it.
Once they smell bullshit, they're gone – and rightly so!
Source / Fuente: Jim's Marketing Blog.
Santiago, Chile.- Es común que, al presentar una estrategia de marketing digital a un cliente, éste manifieste  sus dudas,  si estamos priorizando el papel de Twitter. Las razones más frecuentes no son más que ideas o rumores que han escuchado "en alguna parte" e  incluyen aseveraciones tales como: "no es la red preferida de la gente", "no hay espacio para contenido" y que "nadie le da importancia a Twitter". Sin embargo, existen varias razones concretas por las cuales deberías incluir Twitter en tu estrategia y constituyen un sólido argumento para tu presentación.
Source / Fuente: Revista Merca2.0.
Be the first to comment - What do you think?
Posted by / Publicado por: Antonio Briones
Categories / Categorías: Social Media Marketing, Twitter
Tags / Etiquetas: Internet Marketing, Marketing Digital, Marketing En Redes Sociales, Marketing En Twitter, Marketing Online, Redes Sociales, Social Media, Social Media Marketing, Twitter, Twitter Marketing
7 Questions Every Small Business Must Ask To Succeed
Social media and content marketing are must haves for any business. This need is more important among small and mid-size businesses where additional marketing requires a trade-off for other scarce resources.
Most important among these is time, especially the owner's or solopreneur's time since there's always something else that needs to get done that will yield an easily measureable return.
Due to this time crunch, small businesses tend to move from one business fire to the next without fully thinking through a longer-term marketing plan to support business growth. UMass Dartmouth's research, 2012 Inc 500 Social Media Settles In, supports this point in terms of social media. The research found that about three out five small and medium size businesses couldn't track financial results for their social media efforts.
As a small or medium-sized businesses person you know that it can be difficult to find the time to brainstorm marketing initiatives – specifically social media, content and search marketing initiatives that you can track (Here's how to create a social media plan.)
Here are seven questions you can ask about your small business marketing efforts. By answering these questions, you can direct your time and resources to where they'll yield the best results.
Source / Fuente: Heidi Cohen.
Be the first to comment - What do you think?
Posted by / Publicado por: Antonio Briones
Categories / Categorías: Content Marketing / Marketing De Contenidos, Online Business / Negocios Online, Social Media / Redes Sociales, Tips / Consejos
Tags / Etiquetas: Content Marketing, Digital Marketing, Internet Business, Internet Marketing, Marketing De Contenidos, Marketing Digital, Marketing Online, Negocios En Internet, Negocios Online, Online Business, Online Marketing, Redes Sociales, Social Media
La falta de tiempo o dinero puede ser una de las causas por las que no se puede acudir muchas veces a algunos cursos o talleres a los que nos gustaría. Cada vez, se aprende más desde casa, desde ebooks gratuitos escritos por profesionales, vídeos en Youtube, blogs, cursos online, o material descargable en general.
Yo os traigo una serie de cursos descargables gratis, casi todos en pdf., sobre variables de marketing, social media, blogging y emprendedores. Unos mini cursos gratis, que ponen a nuestra disposición en la página de Tucamon.es, espacio donde se imparten cursos y talleres con varias sedes en España, de manera gratuita y de gran calidad.
He ido recopilando los que más útiles me parecen, hasta un total de 17. Para acceder al contenidopincha sobre el que interese.
Source / Fuente: Social BlaBla.
Be the first to comment - What do you think?
Posted by / Publicado por: Antonio Briones
Categories / Categorías: Blogging, Entrepreneurs / Emprendedores, Internet Marketing, Social Media / Redes Sociales
Tags / Etiquetas: Blogging, Emprendedores, Entrepreneurs, Internet Marketing, Marketing, Marketing Digital, Redes Sociales, Social Media
Si hay una cosa que cada vez más me indigna es ver una y otra vez cagadas en el mundo del Social Media. Una tras otra. Tanto que el término Social Mierda es más que útil para referirse a esto.
Y es que igual que hay agencias de comunicación y/o marketing buenas que han crecido y cuentan con una reputación, en el mundo del marketing digital (ojo, no Social Media, que sólo es una parte) empiezan a verse ya de manera clara una serie de patrones que empiezan a dar asco y que en esta profesión no tan corta en recorrido temporal (si hablamos de marketing digital, claro) supone que los pícaros son capaces de liársela a los verdaderos profesionales que se dedican a trabajar el 80-90% del tiempo, en lugar de estar posteando mil cosas en cualquier red social y dedicándose a vivir la vida loca de los resultados que… que… ¿me puedes definir cuántos resultados de verdad ha conseguido tu cliente? ¿Ha aumentado ventas? Ah, que no tiene tienda online. Y tampoco le has dicho que siga un control de cuánta gente suele entrar a la tienda ni que pregunte a la gente cómo le han conocido. Ya, si nos entendemos. Que medir es de pobres. Y ya interpretar datos, tendencias, potenciales épocas del año que requieren de un empujón, temporadas bajas, rebajas y todo lo que rodea a un negocio mejor no hablamos.
Total, creas un concurso en el que la gente comparta de manera pública una foto para poder ganar un producto de tu cliente, luego le calzas una promoción disponible en la tienda (porque aún no le has hecho la tienda, claro, que se la vas a hacer, a pesar de no tener un desarrollador web y no pararte a pensar en las consecuencias logísticas que puede tener, haciéndoselo difícil a tu cliente) y porque tienes una web preciosa y maravillosa vacía de contenido. Y este párrafo, señoras, señores, está basado en un hecho real. Luego que yo no gano premios. En fin.
Vamos al meollo, antes de que me acabe de envenenar.
Source / Fuente: una docena de…
La inversión en Social Media Marketing está en constante crecimiento y cada vez más empresas destinan un mayor porcentaje de sus presupuestos de marketing en los medios sociales.
Alrededor del 71% de los profesionales del marketing consideran que sus empresas pueden superar a sus competidores mediante el buen uso de las redes sociales.
Estas son algunas de las razones más importantes por las que las empresas deberían invertir en marketing en redes sociales:
1.- Alrededor de un tercio de los consumidores utilizan las redes sociales para transmitir a sus amigos información de las empresas a las que siguen. Las redes sociales se han convertido en parte integral de la forma en que muchos de nosotros tomamos decisiones de consumo.
2.- El marketing en redes sociales es perfecto para establecer tu marca. Una vez que tu marca tiene seguidores, fans, y otros miembros de la comunidad en las plataformas de redes sociales, puedes convertir a muchos de ellos en defensores de tu marca. Las generaciones más jóvenes utilizan los medios sociales para casi todo y el éxito futuro significa tener una presencia en las plataformas que éstos utilizan .
3.- Los estudios de mercado sugieren que las empresas planean invertir una proporción mayor de su presupuesto de marketing en los medios sociales en el futuro. Las empresas que menos inviertan en social media marketing se quedarán en desventaja competitiva. Con la expansión de la tecnología Wi-Fi y las redes de banda ancha móvil 3G/4G, un número creciente de personas están utilizando sus portátiles, teléfonos inteligentes, tablets y otros dispositivos móviles para acceder a Internet desde prácticamente cualquier lugar, por lo que las empresas que utilicen los medios sociales de manera eficaz serán capaz de llegar a estas personas en casi cualquier hora del día. Aquellas organizaciones que no estén totalmente presentes y activas en estas plataformas se quedarán atrás en la carrera de marketing.
Source / Fuente: Social Panty.
Su potencial para hacer contactos a nivel empresarial conquista la confianza de las empresas
Según un estudio publicado por el Centro de Investigación de Marketing de la Universidad de Massachusetts, 8 de cada 10 (81%) empresas del Inc. 500, utilizan LinkedIn, frente al 73% del año anterior. Una cifra superior a la registrada por Facebook (67%) quien además ha registrado un sensible descenso respecto a 2011, cuando era del 74%.
Entre otras estrategias de Social Media adoptadas por las empresas del Inc. 500 en 2012 destacan:
Una mayor importancia del blog corporativo. El 44% de las marcas ahora publica en su blog corporativo, frente al 37% del periodo anterior.
El uso de Foursquare se ha duplicado, pasando del 13% en 2011 al 28% de 2012.
Youtube también ha sufrido cierto descenso. En 2012 solo el 30% de las empresas lo utilizó, frente al 45% de 2012.
El 18% de las empresas utiliza Pinterest.
El 63% aporta contenido propio en Social Media.
Pocas empresas han aumentado su inversión en este ámbito. Únicamente el 44% de las marcas destina más recursos que el año anterior, frente al 71% que en 2011aumentó sus esfuerzos. Además, el 41% reconoce que su presupuesto no variará en el próximo año
Source / Fuente: Clickefectivo.