Posts tagged "Internet Busines"
Marketing Challenge
RIDE Adventures is in a unique type of travel business with a dependency on keywords that have relatively low search volume. (For example: "Motorcycle Tours") In an initiative to increase Top of the Funnel (TOFU) leads through their website, Eric Lange, the owner of RIDE Adventures recognized they would have to gain new visits and contacts through keywords and topics that are more widely searched for by their prospective customers. After thorough keyword research and analysis, he confirmed that not only were keywords like "Motorcycle Gear" and "Motorcycle Travel" pertinent to their customers' interests, but they also had remarkably higher search volume than keywords directly focused on what RIDE Adventures was selling.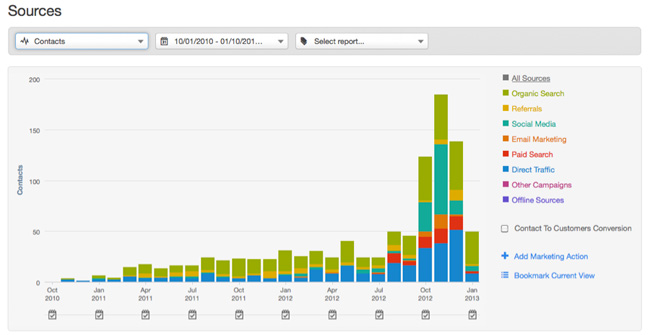 Source / Fuente: co-grow.
Categories / Categorías: Conversions / Conversiones, Internet Marketing, Landing Pages / Paginas De Aterrizaje, Marketing Tools / Herramientas De Marketing, Online Business / Negocios Online
Tags / Etiquetas: Conversions, Digital Marketing, Internet Busines, Internet Marketing, Landing Pages, Online Business, Online Marketing
Buying and selling domain names is a big business and a lot of it is done on speculation. You see a three-letter domain available and you think, "Sooner or later, somebody's gonna want that" so you snatch it up at a low price and resell it to the highest bidder. Or maybe you find a really great name and buy it with the intention of someday starting your own blog or website. Soon you have hundreds of domains that you've paid for, all just sitting there gathering dust, which isn't a great way to make money.
Here's how you can monetize those domain names until you're ready to turn them over.
Source / Fuente: Dukeo.