Posts tagged "Conversions"
Marketing Challenge
RIDE Adventures is in a unique type of travel business with a dependency on keywords that have relatively low search volume. (For example: "Motorcycle Tours") In an initiative to increase Top of the Funnel (TOFU) leads through their website, Eric Lange, the owner of RIDE Adventures recognized they would have to gain new visits and contacts through keywords and topics that are more widely searched for by their prospective customers. After thorough keyword research and analysis, he confirmed that not only were keywords like "Motorcycle Gear" and "Motorcycle Travel" pertinent to their customers' interests, but they also had remarkably higher search volume than keywords directly focused on what RIDE Adventures was selling.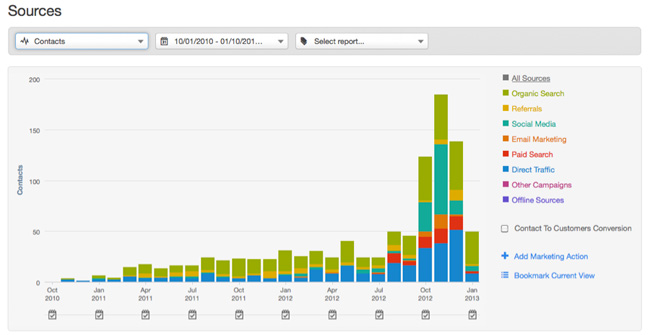 Source / Fuente: co-grow.
Categories / Categorías: Conversions / Conversiones, Internet Marketing, Landing Pages / Paginas De Aterrizaje, Marketing Tools / Herramientas De Marketing, Online Business / Negocios Online
Tags / Etiquetas: Conversions, Digital Marketing, Internet Busines, Internet Marketing, Landing Pages, Online Business, Online Marketing