When Good Headlines Go Bad: Lessons From One Site's Marketing Mistake #ContentMarketing #MarketingDeContenidos
_______________________________________________________________________________
If you think this post interesting, please tweet by clicking the following button
Si este post te parece interesante, por favor, twittéalo haciendo clic en el botón siguiente


Tweet

_______________________________________________________________________________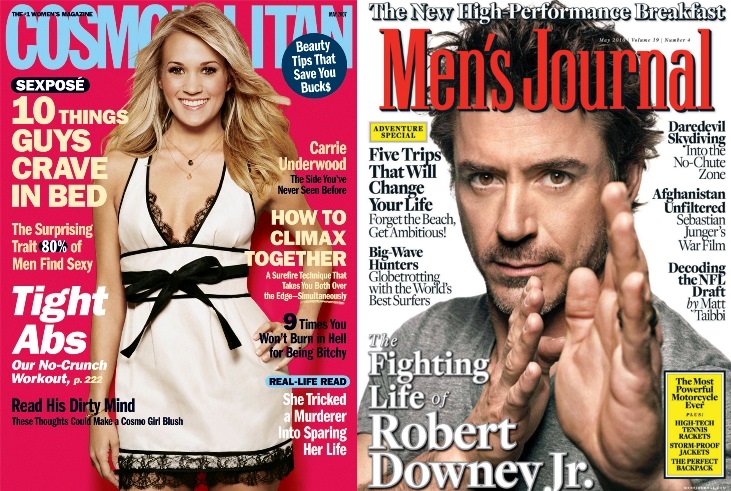 At HubSpot, we love to teach businesses how to write compelling copy and irresistible offers. One of the most important elements of any piece of content is having an attractive headline. Especially in today's economy where every company is fighting for consumer attention, standing out is important.
As our CEO Brian Halligan once said, "You can have an amazing piece of content, but if the headline sucks, no one will read it."
Whether it's an email, blog post, news article, or whitepaper — the better the headline, the more clicks and readership it attracts. That's why magazines have become masters at compelling headlines. Take Cosmopolitan for example: "10 Things Guys Crave in Bed," and "Tight Abs: Our No-crunch Workout." Or Men's Journal: "Five Trips That Will Change Your Life," and "Decoding the NFL Draft." Catchy titles like these, aimed at their target audience, are what gets magazines flying right off the shelf.
It's clear that seductive headlines work. But there's more than just the headline that makes content powerful. If you chose to write a highly-captivating headline, the rest of the content must deliver. More often than not, however, articles will over-promise with the headline and then under-deliver once the reader has gotten to the meat of it. This is referred to as link bait, which is content that is designed specifically to gain attention or encourage a click-through, and many times, the actual content delivers little value or fails to meet expectations.
When this happens, it can hurt a brand more than it helps. Here's an example:
Source / Fuente: HubSpot.