Web Traffic / Trafico Web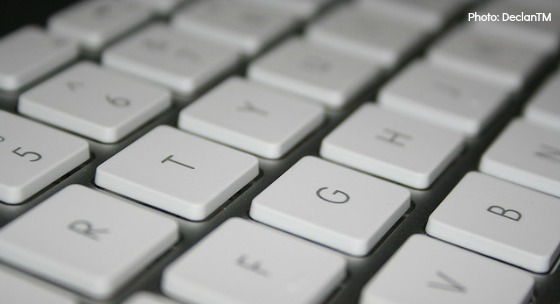 Yesterday, someone asked me for my best advice on building a successful website or blog. Here's my answer, along with 6 useful resources for you.
The answer that came to mind immediately, was this: The technology that builds the site is not as important as your ability to communicate a useful message, in a compelling way, to the reader. So, put the content before the technology.
The world is packed with great looking websites, which no one notices. That's because the people who own those sites saw the need for their site to LOOK great, but they didn't invest in great content.
Source / Fuente: Jim's Marketing Blog.

Using effective tactics that boost your blog traffic is the first step in achieving a variety of goals.
Those objectives could include, selling products and services, building brand awareness, position yourself as a thought leader or to connect and network. Whatever the goals are, traffic provides the visibility to engage and sell.
Website visitors is where it all starts. No traffic…nothing happens.
In the past bloggers only had one big tactic.
Building an email list.
This is still important despite the
allure of social media with all its hype and bluster, real and imagined.  Social media since arriving on the scene has offered bloggers two core and very important capabilities that were not part of the web landscape until social media turned up.
Multiple platforms and networks to re-publish and share their content on. You can now discover a blogger and their content because it is published to Facebook or their video is on YouTube
Crowd sourced marketing as people share bloggers articles with a couple of clicks on 

Facebook

 and Twitter. No longer is the post hidden in the email silo where sharing is restricted to passing an email on.

 
So if you have just launched a blog or you're struggling to grow your traffic, what are some of the tactics that the top bloggers use to get attention, bring readers back and become part of your loyal tribe of readers?
Tips to boost your blog traffic
Some of these tactics are more effective and direct than others but collectively implemented can create long lasting and organic growth path for your blog.
Source / Fuente: Jeffbullas's Blog.
Online Marketing Basics to Increase Traffic to Your Blog
Online marketing is an important part of increasing traffic to your blog and developing a successful blog. You might already be doing some of the online marketing activities that drive traffic to your blog without even realizing it, and if you're not, now is the time to get started. Review the five online marketing essentials described below to make sure you're doing the right things to grow your blog and reach your goals. Follow the links for details and additional tips.
Source / Fuente: About.com