Social Media / Redes Sociales
Twitter, the online texting service on steroids at only 140 characters is often a challenge for those with a traditional marketing mindset. It's more about brutal brevity, smart succinctness and simple shortness than monstering the masses with multi-media sensory overload.
It's all about doing more with less.
Creating and then marketing content with Twitter is more about tempting the click than revealing all your secrets at once. Twitter should be seen as the teaser social network. It offers the promise of much more beyond the link.
It's unsophisticated ways are its charm and its fatal attraction for celebrities who dare to tweet while under the influence of substances, emotion or plain stupidity.
The Twitter torrent
Twitter is sometimes seen as an inbox when it is more like a fleeting torrent that streams and screams its content past you. Often never to be seen again. It pushes the "I don't want to miss out" syndrome.
This led to the creation of Twitter tools like Hootsuite that organises Tweets into lists for reading later. The corralling of Tweets into hashtag categories can be an effective way to manage Twitter  that is sometimes seen as similar to the ungainly management that is like herding cats.
3 key elements to a tweet
There are 3 core elements to a tweet. Get these right and you are on your way to using Twitter well. They may seem simple but they are often poorly executed or ignored.
So what do you need to hone, polish and include to make your tweets sing and dance?
Headline – tempt the reader to click the link. That's its job, nothing more nothing less.
Links – It was 4 years ago that I watched a video that said "don't waste a tweet without a link". It sort of made sense.
Hashtags – Drive those tweets into Twitter searches and lists that are relevant. It is becoming the glue for social. This is the 

role of a hashtag

.
What are your goals?
Stumbling onto Twitter with poor intent can lead to wasted time and effort. You need to have some specific goals in mind.
Some goals that are worth considering.
Do you want to drive more traffic to your blog, website or online store?..So tweet and automate the content but not the conversation.

Is it sales you are after? Use tweets with links to landing pages that have something to sell. Or tweet a coupon that can be claimed in-store or via a Facebook page.

Are you wanting to connect and engage with influencers, customers and prospects?…Tweet their content, offer to help.
There are more goals than this but bait the Twitter hook, get focused and strategic and maybe those tweets will lead to blogging nirvana.
10 tips for Twitter content success
So here are 10 top tips for creating, marketing and sharing content on Twitter.
Source / Fuente: Jeffbullas's Blog.
Be the first to comment - What do you think?
Posted by / Publicado por: Antonio Briones
Categories / Categorías: Content Marketing / Marketing De Contenidos, Social Media / Redes Sociales, Social Media Marketing, Twitter
Tags / Etiquetas: Content Marketing, Marketing De Contenidos, Marketing En Redes Sociales, Marketing En Twitter, Redes Sociales, Social Media, Social Media Marketing, Twitter, Twitter Marketing
Resources
If you mean business and and need to market and monetize your business, personal brand, website or blog to take advantage of the online and digital opportunities, then you need the right tools, resources and advice to guide you.
The explosion of websites, apps, tools and resources online is often confusing. These are some of the resources that I use and recommend that I have found helpful with blogging and social media marketing.
They include tools, links, books and courses and a whole range of resources that will:
Get you started.
Take your blog and social media marketing to the next level.
If there are other resources you would like listed, don't hesitate to let me know and I will include them here in the resources section of the blog.
Blogging
WordPress is what I use for this blog and is the #1 global blogging platform that offers flexibility, ease of use and a low cost starting point.
Selecting a WordPress theme is the quickest way to accelerate your blog design without starting from scratch. 
Themefuse offers a wide range of WordPress themes that can get you up and running in a matter of minutes.
Prices start from $39 
Source / Fuente: Jeffbullas's Blog.
Be the first to comment - What do you think?
Posted by / Publicado por: Antonio Briones
Categories / Categorías: Blogging, Social Media / Redes Sociales, Social Media Marketing
Tags / Etiquetas: Blogging, Digital Marketing, Herramientas de Marketing, Internet Marketing, Marketing Tools, Online Marketing, Redes Sociales, Social Media, Social Media Marketing
Are you looking for social media tools to get more out of your marketing?
Are you wondering what tools marketing pros are using successfully?
We asked fourteen well-known marketers to share the latest social media tools they've been using.
Discover how you can use these tools to help you to get more out of your social media marketing.
#1: Mention
Mention was developed as a user-friendly replacement for Google Alerts. They're a textbook example of how to build a platform by doing one thing better than anyone else.
As well as being an absolute joy to use, it captures so many more, ahem, 'mentions' online than any other platform I've used that it's become my #1 go-to social mention reference tool.
There are many clever things behind the way Mention is set up. They've taken the Apple approach to clean and simple UI to give you great functionality as a default and the power to modify settings to really hone in on what's important to your circumstances.
Apart from doing a fantastic job of identifying online mentions, some of my favorite features are:
Simple controls to turn specific sources off—but still be able to monitor them in the spam folder in case you mis-classify something.

Default alert emails that take you straight to source, rather than forcing an extra step by taking you to the Mention platform.
Of course, with success, they're quickly adding features—including an enterprise-level offering—that will make them seem increasingly like a lot of the more established players in the social tools space. So far though, they've done a great job of maintaining simplicity and delivering on their core offering.
Todd Wheatland, head of thought leadership at Kelly Services.
Source / Fuente: Social Media Examiner.
Converting social media prospects into customers takes work. Further, your job as a marketer doesn't end when you close the sale.
While a social media prospect may buy from you once, they won't buy from you again unless your product or service delivers on its promise. Although you may argue that you got paid for the purchase, the problem is that in today's always-connected world, a bad review or social media rant is an arm length away.
Acquisition of a prospect or generating a lead via social media is only the beginning of the sales process that isn't fully realized until they make their first purchase. Even more important is getting that customer to buy more from you again and talk about your products to their family and friends because this is where the major impact of social media is. As a result, social media conversion is an iterative process that requires continual refinement.
To convert social media prospects into customers, here are seven actionable marketing tips
Source / Fuente: Heidi Cohen.
Are you thinking about adding videos to your social media mix?
Do you want to boost your awareness and increase engagement?
Social media networks provide a lot of video options.
From Google+ Hangouts to Twitter's Vine and Facebook's launch of Instagram Video, video is fast becoming an essential part of any business's online marketing strategy.
In this post, I'm going to show you how to incorporate video from 5 platforms into your social media strategy.
Source / Fuente: Social Media Examiner.
Igual aún no has oído hablar de Pinterest. Dado el crecimiento exponencial que está teniendo esta red social y sus grandes posibilidades para la conversión en ventas, considero que es de interés para el comercio un artículo introductorio.
Esta es la definición que aparece en la web de Pinterest: "Pinterest es un tablero virtual donde lo usuarios comparten sus intereses. Permite organizar y compartir todas esas cosas interesantes que encuentras en internet. Puedes explorar los tableros creados por otras personas para descubrir cosas nuevas y recibir inspiración de personas que comparten sus intereses."
Pinterest clasifica su contenido en categorías por lo que es muy fácil y visual encontrar contenido y compartirlo: moda (femenina o masculina), bodas, viajes, decoración, niños, etc. La gente utiliza los tableros para planear bodas, decorar sus hogares, cocinar y compartir sus recetas favoritas. Es  un sitio ideal para hacer ?shopping window? (mirar escaparates) y es muy viral, aproximadamente el 80% de los pins son re-pins (OJO sólo el 1,4% de los tweets son re-tweets).
El pasado mes de enero Pinterest tuvo más de 30 millones de visitantes únicos, un 185,66% de crecimiento anual. Según el ranking de Alexa Pinterest es la página web 34 más vista a nivel mundial, la 31 en España y la 14 en USA. El 2,5% de los visitantes proceden de España, es decir que tienen aproximadamente 750.000 visitantes en nuestro país. Hay que destacar que el 80% de los usuarios son mujeres de 24 a 35 años.
Source / Fuente: Puro Marketing.
Thanks to social networks, blogging and newsletters, your prospective clients or customers can see what you're doing, like never before. As a result, the basics of developing your business today are extremely simple.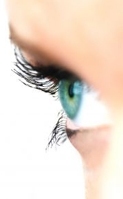 It's all about DOING rather than SAYING.
If you want to be regarded as a leader, stop talking about leadership and start leading.
If you want more followers, stop asking people to follow you and do something worth following.
If you want people to talk about your business, stop pestering them for referrals and build a businessworth talking about.
Hard to hide
Yes, you can call yourself a leader, beg people to follow you or pester people for referrals. The thing is, it doesn't work! Why? Because your prospective clients or customers can see what you do on social networks, what you say on your blog and what you write in your newsletter. If there is a disconnect between what you claim and what you do, they notice it.
Once they smell bullshit, they're gone – and rightly so!
Source / Fuente: Jim's Marketing Blog.
Santiago, Chile.- Es común que, al presentar una estrategia de marketing digital a un cliente, éste manifieste  sus dudas,  si estamos priorizando el papel de Twitter. Las razones más frecuentes no son más que ideas o rumores que han escuchado "en alguna parte" e  incluyen aseveraciones tales como: "no es la red preferida de la gente", "no hay espacio para contenido" y que "nadie le da importancia a Twitter". Sin embargo, existen varias razones concretas por las cuales deberías incluir Twitter en tu estrategia y constituyen un sólido argumento para tu presentación.
Source / Fuente: Revista Merca2.0.
Be the first to comment - What do you think?
Posted by / Publicado por: Antonio Briones
Categories / Categorías: Social Media Marketing, Twitter
Tags / Etiquetas: Internet Marketing, Marketing Digital, Marketing En Redes Sociales, Marketing En Twitter, Marketing Online, Redes Sociales, Social Media, Social Media Marketing, Twitter, Twitter Marketing
You remember a few months back when Pinterest rocked marketers' worlds by introducing business accounts?
We sure do.
Now, Pinterest is taking it one step further by introducing an analytics tool for those accounts! Pretty pictures and data … I think this might be the marketing Holy Grail. (I'd also like to go on record for predicting this release back in November. As if we didn't all know this was coming. But still.)
Here's what Pinterest's analytics tool looks like, and how to use it! Get excited, people.
(Note: If analytics was the kick you needed to get started with Pinterest, check out our free instructional ebook, How to Optimize and Measure Your Pinterest Business Account. We've updated it to contain all the information about analytics that you'll find in this post, as well!)
Who Can Use Pinterest Analytics, and Where the Heck Do I Find It?
First of all, Pinterest's analytics tool is totally and completely free of charge. It is available to you right now, as long as you've verified your account. That is to say, you can't use your personal account — you must have a business account. If you haven't verified your business account yet, visit this blog post to learn exactly how to do it.
To find the analytics tool, log in to your account and go to the top right corner of your screen where the drop-down menu is located. If you haven't switched to the "new look" yet — you'll know you haven't yet if there's a prompt in your drop-down menu that says "Switch to the New Look" — go ahead and click that. (Don't worry about the new look … it's not that big a change, and you won't have trouble finding your stuff.)
Source / Fuente: HubSpot.
Pinterest fue la última en llegar, pero pronto ha sabido posicionarse entre las primeras. Desde que en mayo de 2011 comenzara a dar sus primeros pasos, poco tiempo ha necesitado para que se lanzara a la carrera, hasta tal punto que el pasado año ya se subió al podio de honor, convirtiéndose en la tercera red social más popular en Estados Unidos. Un éxito que también se traduce en cifras económicas, concretamente la empresa está valorada en 2.500 millones de dólares.
¿Qué es lo que la hace tan especial?
Su gran atractivo visual le ha hecho posicionarse como un sitio de obligada presencia para el mundo de la moda, diseño o fotografía. Lo que supone un gran atractivo para las tiendas de ropa, regalos, joyería y todo lo relacionado con el estilismo.
Su Facilidad de uso. No es necesario ser un experto conocedor de las redes sociales, ni mostrar una especial habilidad con la pluma para desarrollar un perfil atractivo en Pinterest o desenvolverse como usuario. Los clientes simplemente han de seleccionar aquellas imágenes o publicaciones que más le gusten y "hacer pin", clicando sobre ellas. De este modo pasan a formar parte de su "colección propia", que les puede servir como fuente inspiradora de ideas, como recordatorio de los productos que piensa adquirir o para a su vez recomendarlo entre sus contactos.
Pero ¿Cómo pueden las empresas incluir Pinterest dentro de su estrategia de Social Media?
Source / Fuente: Clickefectivo.