Landing Pages / Paginas De Aterrizaje
A key component of an ecommerce marketing strategy is to develop unique landing pages for online ads and email promotions.
Many retailers assume the best place to link ads is their home pages. After all, that is where prospects will find all the products for sale, and it is generally the most visually appealing page in a site. But that assumption is incorrect. The best place to land after clicking on an ad is a page that is highly relevant to that ad.
If your prospects land on a relevant page, they are more likely to browse the contents of that page. Conversion rates from highly personalized landing pages are generally much higher than generic pages, home pages, and even broad category pages.
Elements of Effective Landing Pages
There are several ways to ensure the landing page is relevant. First, if you are targeting specific keywords, be sure that the landing page displays those keywords prominently. Be sure the products you display are related to the keywords. If you are targeting the keywords "Nikon camera," for example, you should link to your Nikon camera page and include only Nikon cameras.
Your conversion rates will be higher and in many cases your cost per click will be lower because Google may see your page as having a higher quality score versus a competitor that takes the user to a generic landing page for all cameras. The cost per click is determined by a combination of your bid and the quality score; he higher the quality score, the lower the cost per click.
In any promotion, your ultimate goal is presumably to make the sale. Continuing the example of "Nikon camera," here are my search results for that term on Google.
Enlarge This Image
Example of "Nikon camera" Google search results. 
Source / Fuente: Practical eCommerce.
A powerful Email marketing is deficient without a good big subscriber list. But, this isn't a problem anymore as many ways are available today to get more subscribers for Email list.
Generally, website owners make use of their own websites to bring together various Email addresses to enlarge their email list.
Moreover, some of the website owners create different websites just to fetch more email addresses to gear up their email marketing drive.
Nevertheless, professionals have come out with some valuable methods to add more addresses on the subscribers list.
Here are some of the ways to get more subscribers to your email list.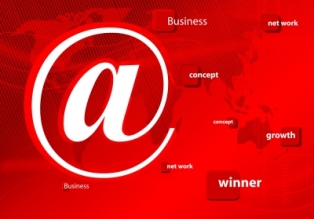 Source / Fuente: noPassiveIncome.com
Here is a test from our Landing Page Optimization online course …
Background:  A B2B company offering business VoIP telephone services
Goal:  To increase the number of quote requests
Primary Research Question:  Which quote process will generate more total leads?
Approach: Multifactor split test
CONTROL
Source / Fuente: MarketingExperiments Blog.
Marketing Challenge
RIDE Adventures is in a unique type of travel business with a dependency on keywords that have relatively low search volume. (For example: "Motorcycle Tours") In an initiative to increase Top of the Funnel (TOFU) leads through their website, Eric Lange, the owner of RIDE Adventures recognized they would have to gain new visits and contacts through keywords and topics that are more widely searched for by their prospective customers. After thorough keyword research and analysis, he confirmed that not only were keywords like "Motorcycle Gear" and "Motorcycle Travel" pertinent to their customers' interests, but they also had remarkably higher search volume than keywords directly focused on what RIDE Adventures was selling.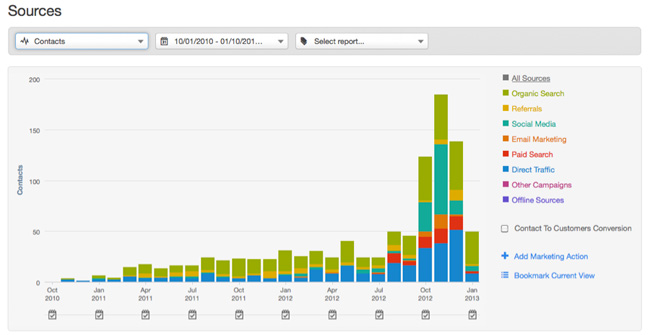 Source / Fuente: co-grow.
Categories / Categorías: Conversions / Conversiones, Internet Marketing, Landing Pages / Paginas De Aterrizaje, Marketing Tools / Herramientas De Marketing, Online Business / Negocios Online
Tags / Etiquetas: Conversions, Digital Marketing, Internet Busines, Internet Marketing, Landing Pages, Online Business, Online Marketing
The art and science of capturing the elusive landing page lead.
According to recent reports, up to 50% of the people who visit your landing page will leave in the first 8 seconds. Many more will fail to fill out your optin form and others will leave false contact information. So what's an online marketer to do? Let's investigate a few key elements which will have a direct effect on your results…
Source / Fuente: YaghiLabs.
I am a landing page.
My job is to greet you when you click on ads, email links and social media posts. You will find me by scanning a QR code.
You come to me because you want something. You have requested my presence on your screen by taking a very specific action, and you expect a very specific result.
I try not to let you down.
I want you to know you are in the right place; that I have an answer for you. Your search has not been in vain.
I want you to trust me. I want you to know that others have been here and prospered because of it. I do not fool myself. I may be the first emissary of this website that you have seen, brought here by a promise and expecting that promise be kept.
It is a weighty responsibility I have.
I have seen you through the screen, wide-eyed and eager, but with the telltale signs of skepticism.
I am the butler, the maître d'. It is my job to bring you into the establishment and help you find your place. No, the home page is not equipped to perform this task any more than a pack mule is equipped to drive a race car.
These are not the eyes of a home page visitor, with lids half closed and darting back and forth. Have you seen a home page?
Source / Fuente: Search Engine Land.