Conversions / Conversiones
SUMMARY: To save resources, including the valuable time of its five full-time staff members, Iron Tribe Fitness built a website and a series of 11 emails both focused on educating prospects about its niche service.

With a combination of email marketing and staff personally qualifying leads, Iron Tribe was able to cut the amount of people with whom they conducted in-person consultations to 53% of prospects, converting 98% of those to signing a contract.
by Courtney Eckerle, Reporter
CHALLENGE
Iron Tribe Fitness was interested in conserving its resources and cutting down the time the team needed when converting a prospect into a customer and when determining if a prospect was the right fit for its premium product.
When Iron Tribe was founded in 2010, more than 80% of its leads came from offline sources. Most had almost no information on the service provided before inquiring in person or over the phone.
"They came in pretty cold," said Jim Cavale, Chief Operating Officer, Iron Tribe Fitness and Iron Tribe Franchising.
Cavale refers to these prospects as "the tire kickers." His staff was spending much time explaining the service to many people who had no interest in the value of the product.
"In 2010, the opportunity was clearly in the fact that while we acquired a great deal of new clients, we were getting most of them to actually convert when they sat down across from the table in a consultation," said Cavale.
While that worked at the time, Cavale said it was clear Iron Tribe needed to "scale our model … to depend less on the person [who's] doing sales at that consultation table."
The objective, he said, was for ideal prospects to come in already sold on the service.
CAMPAIGN
Iron Tribe is an intensive fitness gym and program that requires a substantial time and monetary commitment, and only a niche customer is willing and able to give both of those things.
Iron Tribe limits its locations to 300 members. It also keeps a full-time staff of five people that allows customers, or "Iron Tribe athletes," to have a "one-on-one relationship with the staff that's empowering them to reach their goals and achieve their goals and exceed their goals," said Cavale.
To consult only highly motivated prospects prepared to commit to the service, Iron Tribe set out to create a "prospect-centric website" that would focus on informing about its service.
Upon signing up to receive information from Iron Tribe, prospects are sent 11 emails over the course of 18 days featuring information about the fitness program as well as testimonials from Iron Tribe athletes.
The emails encourage the prospect to call into Iron Tribe, where an employee will qualify them through a script for an in-person consultation.
Having only highly motivated people sign an agreement allows Iron Tribe to keep all of its limited slots for truly committed customers. These customers not only fulfill their time obligations, but also renew their contracts time and refer others.
"The lifetime value of a client isn't $2,000. It's actually $8,000 because they refer friends, who sign up for $2,000 and they renew," said Cavale, adding that after implementing this campaign, there was a 97% retention rate in 2012.
Source / Fuente: MarketingSherpa.
A powerful Email marketing is deficient without a good big subscriber list. But, this isn't a problem anymore as many ways are available today to get more subscribers for Email list.
Generally, website owners make use of their own websites to bring together various Email addresses to enlarge their email list.
Moreover, some of the website owners create different websites just to fetch more email addresses to gear up their email marketing drive.
Nevertheless, professionals have come out with some valuable methods to add more addresses on the subscribers list.
Here are some of the ways to get more subscribers to your email list.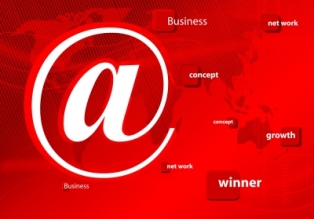 Source / Fuente: noPassiveIncome.com
Marketing Challenge
RIDE Adventures is in a unique type of travel business with a dependency on keywords that have relatively low search volume. (For example: "Motorcycle Tours") In an initiative to increase Top of the Funnel (TOFU) leads through their website, Eric Lange, the owner of RIDE Adventures recognized they would have to gain new visits and contacts through keywords and topics that are more widely searched for by their prospective customers. After thorough keyword research and analysis, he confirmed that not only were keywords like "Motorcycle Gear" and "Motorcycle Travel" pertinent to their customers' interests, but they also had remarkably higher search volume than keywords directly focused on what RIDE Adventures was selling.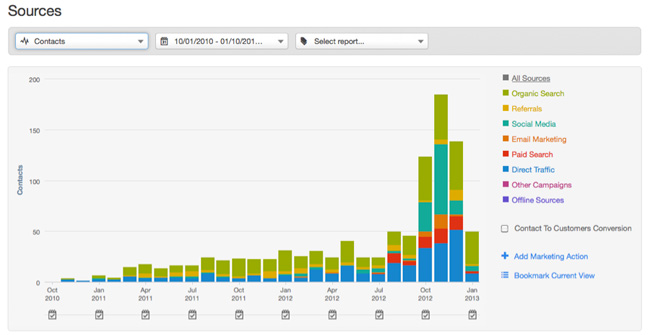 Source / Fuente: co-grow.
Categories / Categorías: Conversions / Conversiones, Internet Marketing, Landing Pages / Paginas De Aterrizaje, Marketing Tools / Herramientas De Marketing, Online Business / Negocios Online
Tags / Etiquetas: Conversions, Digital Marketing, Internet Busines, Internet Marketing, Landing Pages, Online Business, Online Marketing
La Convertibilidad es la mejor herramienta para convertir visitas en cliente. ¿No sabes cómo? Con estos consejos que nos lanzan desde la agencia de marketing online Webpositer aumentarás tu convertibilidad.
Empecemos por el principio. "La conversión de una página web es su capacidad para transformar el tráfico web en clientes" (ya sean ventas, registros, etc…). Esto es lo mismo que decir que si entran 100 personas al día en tu web, y te compra una, tu convertibilidad es el de 1%.
Muchos optan por aumentar las ventas vía aumentar las visitas, es una fórmula que funciona, pero imagina las posibilidades que ello tendría si además mejoramos la convertibilidad.
Vamos a mejorar la convertibilidad mediante tres vías, alguna más importante que otra, pero todas fundamentales.
Source / Fuente: Qweb Noticias.