Marketing Tools / Herramientas De Marketing
When I started my marketing career, I had the privilege of working with 20 of the top 100 blogs, according to Technorati. My job was to help them grow their traffic… and most would say I was wildly successful at it.
For example, I was able to grow TechCrunch's traffic by 30%, and I was able to grow Gawker Media's traffic by an extra 5 million visitors a month.
Although what I did may seem impressive… it really isn't. All I did was tweak a few on-page elements, leverage social media and cross-link to grow my clients' search engine traffic.
What was impressive is the fact that some of these bloggers took their sites from nothing to upwards of 100,000,000 pageviews a month. Over the years, I had the privilege to watch, study and learn from their strategies.
Here's what I learned from them:
11 Content Marketing Lessons Learned From 20 of the Top 100 Blogs.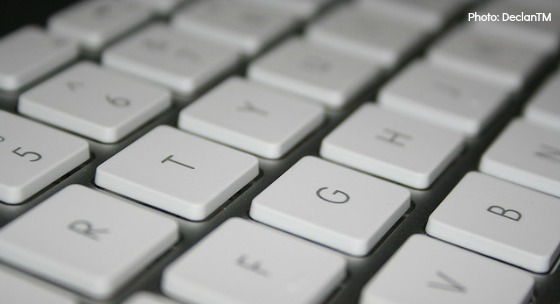 Yesterday, someone asked me for my best advice on building a successful website or blog. Here's my answer, along with 6 useful resources for you.
The answer that came to mind immediately, was this: The technology that builds the site is not as important as your ability to communicate a useful message, in a compelling way, to the reader. So, put the content before the technology.
The world is packed with great looking websites, which no one notices. That's because the people who own those sites saw the need for their site to LOOK great, but they didn't invest in great content.
Source / Fuente: Jim's Marketing Blog.

Using effective tactics that boost your blog traffic is the first step in achieving a variety of goals.
Those objectives could include, selling products and services, building brand awareness, position yourself as a thought leader or to connect and network. Whatever the goals are, traffic provides the visibility to engage and sell.
Website visitors is where it all starts. No traffic…nothing happens.
In the past bloggers only had one big tactic.
Building an email list.
This is still important despite the
allure of social media with all its hype and bluster, real and imagined.  Social media since arriving on the scene has offered bloggers two core and very important capabilities that were not part of the web landscape until social media turned up.
Multiple platforms and networks to re-publish and share their content on. You can now discover a blogger and their content because it is published to Facebook or their video is on YouTube
Crowd sourced marketing as people share bloggers articles with a couple of clicks on 

Facebook

 and Twitter. No longer is the post hidden in the email silo where sharing is restricted to passing an email on.

 
So if you have just launched a blog or you're struggling to grow your traffic, what are some of the tactics that the top bloggers use to get attention, bring readers back and become part of your loyal tribe of readers?
Tips to boost your blog traffic
Some of these tactics are more effective and direct than others but collectively implemented can create long lasting and organic growth path for your blog.
Source / Fuente: Jeffbullas's Blog.
En el mundo de la publicidad existen anuncios que pasan sin pena ni gloria y otros que llaman la atención a cualquier persona gracias a su desbordante creatividad. Existen ocasiones en las que una imagen vale más que mil palabras, y en los siguientes ejemplos de publicidad impresa podemos afirmar que con una imagen se consigue no sólo llamar la atención del consumidor, sino también dejar una impronta en la mente.
La página web Webneel ha recopilado treinta anuncios impresos que no dejarán indiferente a nadie, demostrando que en el mundo de la publicidad, la creatividad es el rey. En el extenso recopilatorio encontramos anuncios sarcásticos, macabros o retro de marcas tan conocidas como Chupa-Chups, Coca-Cola, Samsung o Burger King entre otros.
Source / Fuente: Marketing Directo.
El marketing de contenidos domina internet.
Se podría decir que nos encanta consumir contenidos.
Sí, hay mucha demanda pero también hay mucha competencia.
Millones de contenidos se publican cada día en internet (artículos en blogs, vídeos en YouTube, podcasts en iTunes, mensajes en redes sociales, etc).
De todos ellos sólo un bajo porcentaje funciona y cumple con su cometido.
Lo cierto es que no todo contenido sirve.
Existen 3 elementos imprescindibles que todo buen contenido debe tener. Si alguno de estos tres elementos falla rompe la ecuación y el resultado sale erróneo. No funcionan por separado. Han de estar los tres presentes.
Todos tus contenidos, ya sean escritos, vídeos o podcasts, deben tener estos tres elementos. A continuación te digo cuales son y cómo conseguir que estén presentes en tus contenidos.
Source / Fuente: David Cantone.
At Moz, we love using premium SEO Tools (especially our own). Paid tools are essential when you need advanced features, increased limits, historical features, or online support.
For other tasks, a free tool does the trick.
Below you'll find an interactive list of 100 best completely free tools, tools with both free and paid options, and free trials. Simply select the checkbox for the area you're working in, and view the tools forr that category.
Source / Fuente: Moz.
Google anuncia hoy a través de su blog YouTube Trends la inclusión de los datos de búsquedas de vídeos en YouTube en Google Trends, recogidos desde el año 2008, según afirma en el propio comunicado. De esta manera, los usuarios podemos conocer las tendencias de vídeos desde 2008 hasta en la actualidad, lo que nos permitirá conocer los vídeos más buscados en cada momento.
Source / Fuente: Wwwhat's new.
A key component of an ecommerce marketing strategy is to develop unique landing pages for online ads and email promotions.
Many retailers assume the best place to link ads is their home pages. After all, that is where prospects will find all the products for sale, and it is generally the most visually appealing page in a site. But that assumption is incorrect. The best place to land after clicking on an ad is a page that is highly relevant to that ad.
If your prospects land on a relevant page, they are more likely to browse the contents of that page. Conversion rates from highly personalized landing pages are generally much higher than generic pages, home pages, and even broad category pages.
Elements of Effective Landing Pages
There are several ways to ensure the landing page is relevant. First, if you are targeting specific keywords, be sure that the landing page displays those keywords prominently. Be sure the products you display are related to the keywords. If you are targeting the keywords "Nikon camera," for example, you should link to your Nikon camera page and include only Nikon cameras.
Your conversion rates will be higher and in many cases your cost per click will be lower because Google may see your page as having a higher quality score versus a competitor that takes the user to a generic landing page for all cameras. The cost per click is determined by a combination of your bid and the quality score; he higher the quality score, the lower the cost per click.
In any promotion, your ultimate goal is presumably to make the sale. Continuing the example of "Nikon camera," here are my search results for that term on Google.
Enlarge This Image
Example of "Nikon camera" Google search results. 
Source / Fuente: Practical eCommerce.