Content Marketing: What I Learned On My Summer Vacation
A marketer never sleeps. Nor does she ever completely go on vacation. My husband kids me that my every conversation is a marketing lesson. What I learned on my recent family trip to Puerto Vallarta, Mexico was no different.
As part of our trip, we participated in three adventure travel packages run by a local company, Vallarta Adventures, that enhanced our vacation and provided us with unforgettable memories. This was experiential marketing at its best.
Here are 7 actionable experiential content marketing tips based on my summer vacation. They can be applied to restaurants, hotels, activities, events and conferences. But don't overlook the potential for using these tips in your retail establishment.
Source / Fuente: Heidi Cohen.

Existen muchas personas que intentan iniciar su negocio en Internet. En el siguiente artículo veremos algunos pasos o 'secretos' importantes a la hora de embarcarse en esa linda aventura que representa ser dueño/a de tu propio negocio:
1. Siente Pasión por lo que haces. Es muy difícil que un emprendedor logre sus objetivos si trabaja "incómodo" o "presionado". Busca un tema o nicho de mercado que de veras disfrutes hablando o escribiendo sobre el mismo.
2. Apunta donde hayan personas buscando información. Una vez decidas que vas a hacer, debes asegurarte que hayan personas buscando dicha información. Una forma de hacerlo es analizando el mercado (mirando el número de búsquedas y como trabaja la competencia).
3. Aprende a "Escuchar". Saber escuchar (no solo "oír") es un don que muchos lo traen desde que nacen, mientras otros tuvimos que desarrollarlo con el tiempo. Dejar que la otra parte se exprese te dará "ventaja" tanto si eres quien está aprendiendo, como también si estás entregando un mensaje. Ese "don" puede ser uno de los más poderosos que uses en tu negocio.
Source / Fuente: Adrian Marquisio.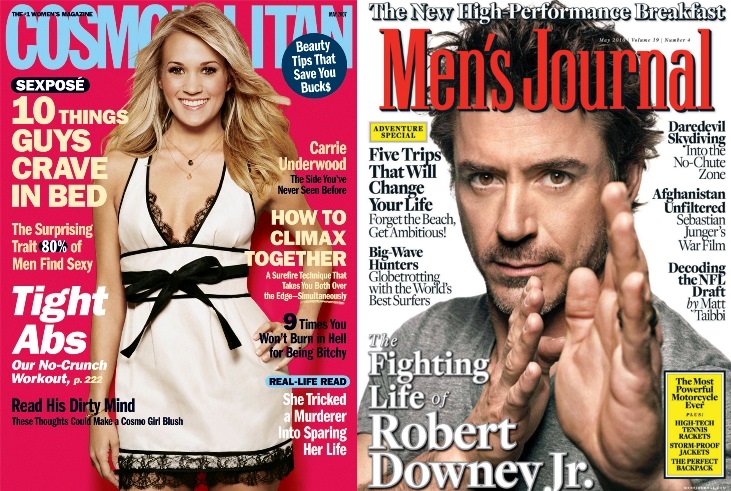 At HubSpot, we love to teach businesses how to write compelling copy and irresistible offers. One of the most important elements of any piece of content is having an attractive headline. Especially in today's economy where every company is fighting for consumer attention, standing out is important.
As our CEO Brian Halligan once said, "You can have an amazing piece of content, but if the headline sucks, no one will read it."
Whether it's an email, blog post, news article, or whitepaper — the better the headline, the more clicks and readership it attracts. That's why magazines have become masters at compelling headlines. Take Cosmopolitan for example: "10 Things Guys Crave in Bed," and "Tight Abs: Our No-crunch Workout." Or Men's Journal: "Five Trips That Will Change Your Life," and "Decoding the NFL Draft." Catchy titles like these, aimed at their target audience, are what gets magazines flying right off the shelf.
It's clear that seductive headlines work. But there's more than just the headline that makes content powerful. If you chose to write a highly-captivating headline, the rest of the content must deliver. More often than not, however, articles will over-promise with the headline and then under-deliver once the reader has gotten to the meat of it. This is referred to as link bait, which is content that is designed specifically to gain attention or encourage a click-through, and many times, the actual content delivers little value or fails to meet expectations.
When this happens, it can hurt a brand more than it helps. Here's an example:
Source / Fuente: HubSpot.
Una de las herramientas más importantes de la estrategia de comunicación digital  de  cualquier negocio  o empresa es el E-mail Marketing. La mayoría de las personas que nos consultan saben esto, por lo general conocen o reciben correos electrónicos  de alguna firma.   
Un "plan de marketing de correo electrónico" suena un poco complicado, difícil  y aparenta consumir mucho tiempo. Estas son algunos de los problemas que los pequeños negocios tienen  cuando piensan en el  e-mail marketing, sumado a ello, que la mayoría de los dueños de empresa están demasiado ocupados dirigiendo su negocio para lidiar con algo así, ¿verdad?
Debido a que la ésta estrategia es la más efectiva a la hora de convertir Leads en clientes queremos compartir esta guía contigo para que puedas aprovechar el email marketing para tu negocio, que en combinación con las redes sociales, se puede generar un impacto es aún mayor.
Hecho con inteligencia, el marketing por correo electrónico impulsa las conversiones (ventas), aumenta ROI, y le da una forma directa de hablar con sus clientes.
Source / Fuente: Marketing en Redes Sociales.
Hace un par de años me encontré con la página de ventas de un curso de SEO. En un principio no tenía ninguna intención de comprarlo, como lo había sido la optimización de mis sitios durante algún tiempo. Yo creía que sabía, más o menos, todo lo que había que saber acerca del asunto.
Entonces me encontré con una sección en la página de ventas titulada "3 Conceptos de SEO que usted probablemente no conozca". Mi reacción fue "Lo dudo". Bueno, me convenció, ya que realmente no conocía 2 de los 3 conceptos mencionados, y ambos eran muy interesantes y útiles.

Enseñarme este nuevo material hizo el truco.
Source / Fuente: Fernando Amaro.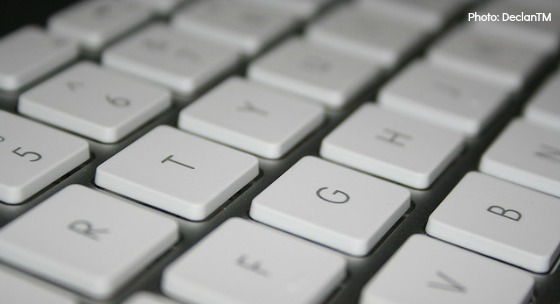 Yesterday, someone asked me for my best advice on building a successful website or blog. Here's my answer, along with 6 useful resources for you.
The answer that came to mind immediately, was this: The technology that builds the site is not as important as your ability to communicate a useful message, in a compelling way, to the reader. So, put the content before the technology.
The world is packed with great looking websites, which no one notices. That's because the people who own those sites saw the need for their site to LOOK great, but they didn't invest in great content.
Source / Fuente: Jim's Marketing Blog.

Using effective tactics that boost your blog traffic is the first step in achieving a variety of goals.
Those objectives could include, selling products and services, building brand awareness, position yourself as a thought leader or to connect and network. Whatever the goals are, traffic provides the visibility to engage and sell.
Website visitors is where it all starts. No traffic…nothing happens.
In the past bloggers only had one big tactic.
Building an email list.
This is still important despite the
allure of social media with all its hype and bluster, real and imagined.  Social media since arriving on the scene has offered bloggers two core and very important capabilities that were not part of the web landscape until social media turned up.
Multiple platforms and networks to re-publish and share their content on. You can now discover a blogger and their content because it is published to Facebook or their video is on YouTube
Crowd sourced marketing as people share bloggers articles with a couple of clicks on 

Facebook

 and Twitter. No longer is the post hidden in the email silo where sharing is restricted to passing an email on.

 
So if you have just launched a blog or you're struggling to grow your traffic, what are some of the tactics that the top bloggers use to get attention, bring readers back and become part of your loyal tribe of readers?
Tips to boost your blog traffic
Some of these tactics are more effective and direct than others but collectively implemented can create long lasting and organic growth path for your blog.
Source / Fuente: Jeffbullas's Blog.