Most bloggers have at least one Adsense ad-block on their site and some have three or four. Some bloggers don't have anything but Adsense on their site,m but it's not necessarily how many blocks you have, it's how you have them optimized. Let's take a look at how you can optimize your Adsense positioning to increase your earnings.
Source / Fuente: dukeo.
Toda promoción tiene un objetivo, que no necesariamente es la rentabilidad financiera, sin embargo, sino se calcula bien el costo financiero con el objetivo de la promoción se puede salir de las manos el concepto y desencadenar acontecimientos no deseados para la salud de la marca y las percepciones del consumidor.

En reciente caso de Samsung es un claro ejemplo de cómo menospreciar la redención (o cantidad de participantes) de un premio por parte de los creadores de una promoción, puede llevar al caos, si resultase que muchos consumidores desean ese premio.

Obviamente mientras más reconocida sea la marca, más molestias o alegrías causará el desenvolvimiento de la promoción, ya que el consumidor que participa ?adquiere una promesa?, adquiere un cupón para aspirar a algo de su marca favorita.

Con el pasar del tiempo el consumidor se volvió más escéptico en la participación en promociones. Dependiendo del género, edad, estrato social, etc. Puede ser analítico, impulsivo o indiferente en sus decisiones de participar en las promociones. Por eso se le debe estudiar bien y saber a quién se apunta.

El tipo de premio, el valor percibido, mecanismo de canje, el tiempo de espera, entre muchos otros, son factores determinantes para que el target participe en la promoción. Muchas variables que se convierten en un rompecabezas difícil de armar.

Adicionalmente debes agregar las variables objetivo que desea lograr la empresa. Por ejemplo: uno de los objetivos más usados es aumentar el volumen de ventas, otro puede ser mejorar indicadores de reconocimiento de marca, algunas marcas pueden usar la promoción para dar a conocer una nueva marca, submarca o empaque diferenciador, etc.

Si el creador de la promoción no logra calcular bien el punto de equilibrio entre el objetivo planteado y el premio que desea obtener el consumidor, entonces algo terminará mal.

Los pasos que considero esenciales antes de lanzar promociones
Source / Fuente: Marketing Directo.
Una imagen vale más que mil palabras y, por ello, los vídeos aumentan en importancia dentro de los contenidos digitales. La agencia online Soquero ha publicado seis consejos para mejorar el posicionamiento SEO de vídeos en la red.
Source / Fuente: Marketing Directo.
We have all seen the lackluster corporate blog. Some days, I wonder what went wrong. Others, I wonder why they thought they could get it right.
Corporate blogs are increasingly standard in B2B organizations. Some companies even have an entire suite of blogs.
However, for every great corporate blog, there are a dozen corporate blogs that just shouldn't be. Too often, it is clear they made one (or more) of these mistakes.
Source / Fuente: B2B Digital Marketing.
A powerful Email marketing is deficient without a good big subscriber list. But, this isn't a problem anymore as many ways are available today to get more subscribers for Email list.
Generally, website owners make use of their own websites to bring together various Email addresses to enlarge their email list.
Moreover, some of the website owners create different websites just to fetch more email addresses to gear up their email marketing drive.
Nevertheless, professionals have come out with some valuable methods to add more addresses on the subscribers list.
Here are some of the ways to get more subscribers to your email list.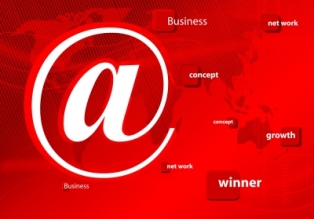 Source / Fuente: noPassiveIncome.com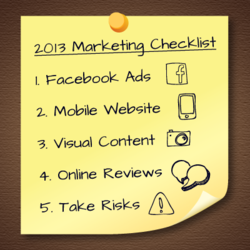 Effective Student Marketing is revealing its best Internet marketing strategies they're currently utilizing with their top clients. These five tips are designed to help career schools meet their lead and enrollment goals amid an increasingly competitive market.
Andover, Massachusetts (PRWEB) January 28, 2013
Effective Student Marketing, a full-service marketing agency that specializes in higher education, is revealing its top Internet marketing tips for 2013. The team from Effective Student Marketing has utilized these marketing strategies in customized marketing campaigns they've created for their top clients. All of these Internet marketing tips have been tested, implemented, tracked, and analyzed to prove their effectiveness and return on investment. Now Effective Student Marketing is releasing these tips in hopes of helping other career schools meet their lead and enrollment goals amid an increasingly competitive market. Here are the top Internet marketing tips for 2013 from Effective Student Marketing:
Source / Fuente: Virtual-Strategy Magazine.
29 Blogging Tactics To Increase Blog Success
Blogs require more that amazing quality content to yield optimal results. They require a combination of elements that attract attention and make it better for readers.
Here are seven blogging mistakes guaranteed to hurt your blog's results. To improve your blog's effectiveness, a set of tactics are included with each mistake to help  your blog succeed.  (There are twenty-nine tactics in all!)
Source / Fuente: Heidi Cohen.